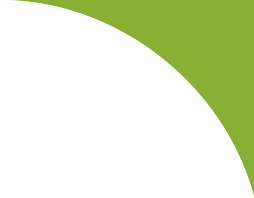 28 April
Thursday 28th April 7:30pm
Feis Ceoil Gala - RDS Concert Hall
The Feis Ceoil Gala will feature a selection of outstanding winners from this year's festival. Comprising piano, vocal and instrumental performers, don't miss this chance to hear the best of Ireland's emerging musical talent - live!
Tickets €10
Programme
Ai Lin Sun, piano:
Chopin: Ballade No. 3
Leo Brychta, trumpet. Accompanied by Peter Dains
Purcell: Sonata No. 1 in D, 1st movt
Gabriel Parès: Crepuscule
Kevin & Isolde O'Loughlin, viola & piano:
Brahms: Sonata No. 2, Op. 120, 1st movt.
Joe O'Grady, piano:
Gershwin, arr by the Pianos of Cha'n: Summertime
Prokofiev: Sonata No. 7 2nd & 3rd movts
Sarah Brazil, violin. Accompanied by Jane Brazil
Saint-Saens: Havanaise
Megan O'Neill, soprano. Accompanied by Andrew Synnott
Offenbach: Les oiseaux dans la charmille
Harty: The Stranger's Grave
Interval
The High School Orchestra. Conductor Orla Little
Joe Hisaishi: Merry-Go-Round-of-Life
Dvorak: Slavonic Dance No.8 in G minor.
Stephen Walker, tenor. Accompanied by Aoife O'Sullivan
Schubert: An Sylvia
Stanford: My Love's an Arbutus
Mollie Wrafter, violin. Accompanied by Jay Carroll
Bartok: Rhapsody No. 1
Junior Chamber Music
Sarah Brazil, violin; Elizabeth Troup, cello & Charlotte Croke, piano
Piazzolla: Oblivion
Haydn: Piano Trio in G, 3rd movt.
Sinead Walsh, flute. Accompanied by Catherina Lemoni:
Tchaikovsky: Lensky's Aria Eugene Onegin
Trad, arr Michele Esposito: An Chúilfhionn
Muczynski: Sonata, 4th movt
St Paul's College, Bessbrook. Conductor James Murphy
Stephen Paulus: The Road Home
Spiritual arr. P.Caldwell: Ain't no grave can hold my body down
Feis Ceoil Gala